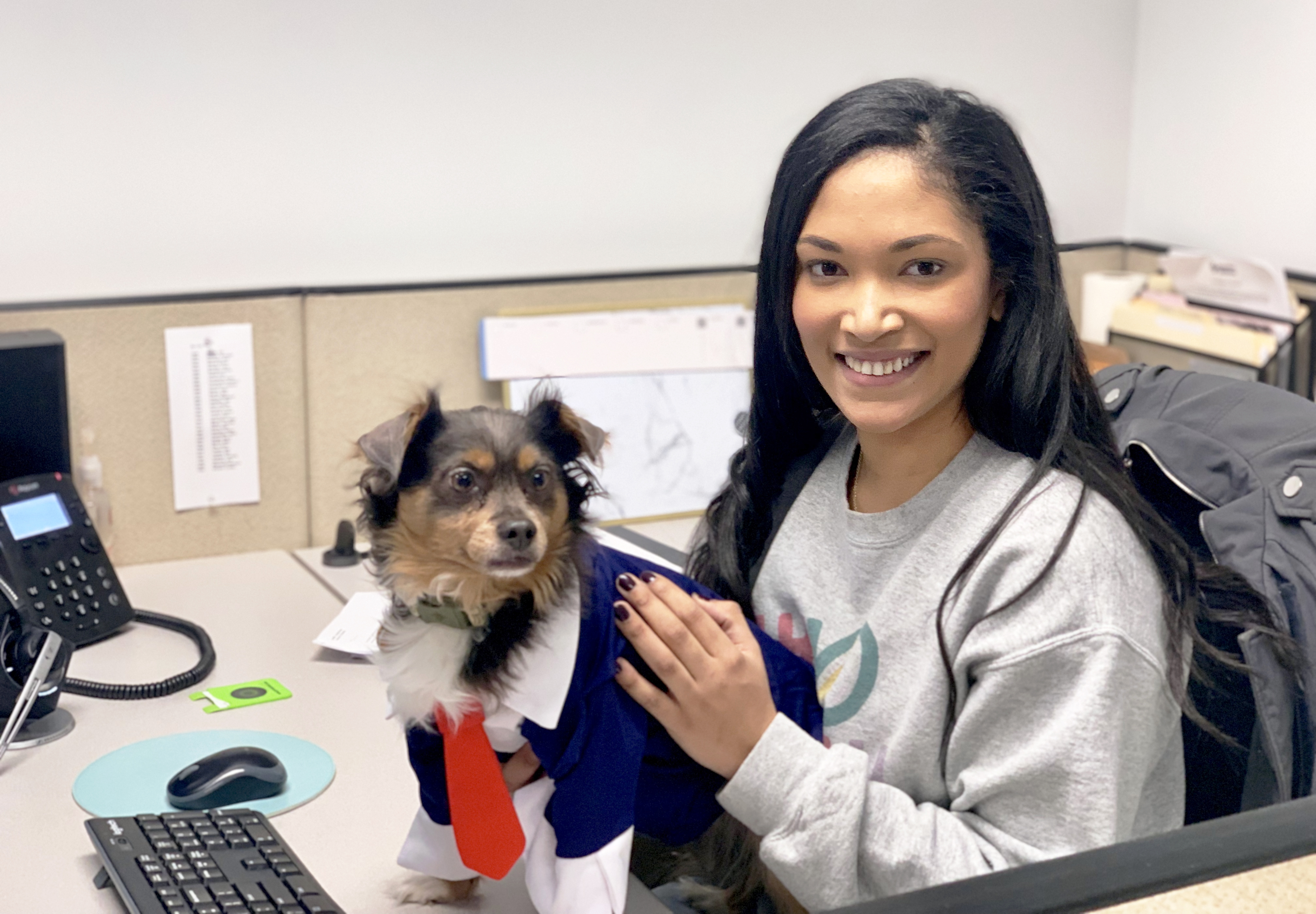 For most people, having dogs in the workplace seems like something out of a dream. These days, however, more and more offices are going to the dogs. While it's not always feasible due to allergies or regulatory concerns, companies have come to realize the many benefits of adopting a dog-friendly workplace.
Not to miss out on the fun and benefits-Hobson Associates has recently instituted "Dog in the Office Fridays" with a rotating schedule of one puppy guest at Hobson's headquarters office each Friday
According to animal health services company LifeLearn, here are 8 advantages of a dog-friendly workplace.