Partnerships
We have forged strategic partnerships that add value to our offerings. Hobson Associates maintains key partnerships in the recruiting industry. Not only do these exclusive partnerships allow us to tap into the collective knowledge of experts so we can better serve our clients, but they also keep us up to date on timely issues.
According To Danny, LLC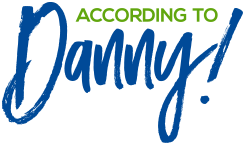 Did you know… there's a good chance that we have trained our competitors? Hobson Associates owner, Danny Cahill has been the leading Trainer/Speaker in the search industry for decades. His videos, books, and webcasts are the core training programs for over 3,000 firms. Many of them connect to Danny through the industry's leading training website, AccordingToDanny.com.
Unlike most training websites, the AccordingToDanny.com content is updated constantly. And with our extensive Webcast capability, we have 3000 ways to find information for you.
In fact, our recruiters have a special password to this site so they get exclusive access to documents and presentation tools from the industry's top producers from the Pinnacle Society. There's also an "Ask Danny" section, where solutions to" common legal, ethical and closing problems" from the past decade are archived and shared. This way they can research — and resolve — your staffing problem — in a way that no other firm can match.
Why such a strong focus on training? Our commitment to learning results in delivering the best talent to you! To learn more about AccordingToDanny.com, click here.
The Pinnacle Society
The Pinnacle Society represents the best of the best. It is an honors organization for permanent placement recruiters. Formed in 1989 with the assistance and leadership of Tony Byrne and Ben Meador, it provides 75 of the top recruiters in the country with a forum to discuss ideas about the recruiting industry. Membership requirements keep the talent fresh and hold the members to a very high standard of production. It is a non-profit, independent organization that is not affiliated with any particular trainer or organization, such as NAPS or AESC.
Dedicated to excellence in recruiting, members of the Pinnacle Society are committed to an honest, ethical style of doing business and share a desire to raise the standards of the profession on a global level. Several Pinnacle Society members are trainers and have conducted presentations to recruiting firms both nationally and internationally, teaching others the qualities and techniques of top producers.
Danny Cahill currently holds the Honorary Tony Byrne Educational Chair. Several members have invested in Danny's mentoring program to provide guidance and one-on-one training for bringing their billings to the "next level." To date, five members of the Hobson team have been accepted into the Pinnacle Society. To learn more about the Pinnacle Society, click here.