Your Top Zoom Job Interview Tips (Including How to Nail the First Impression)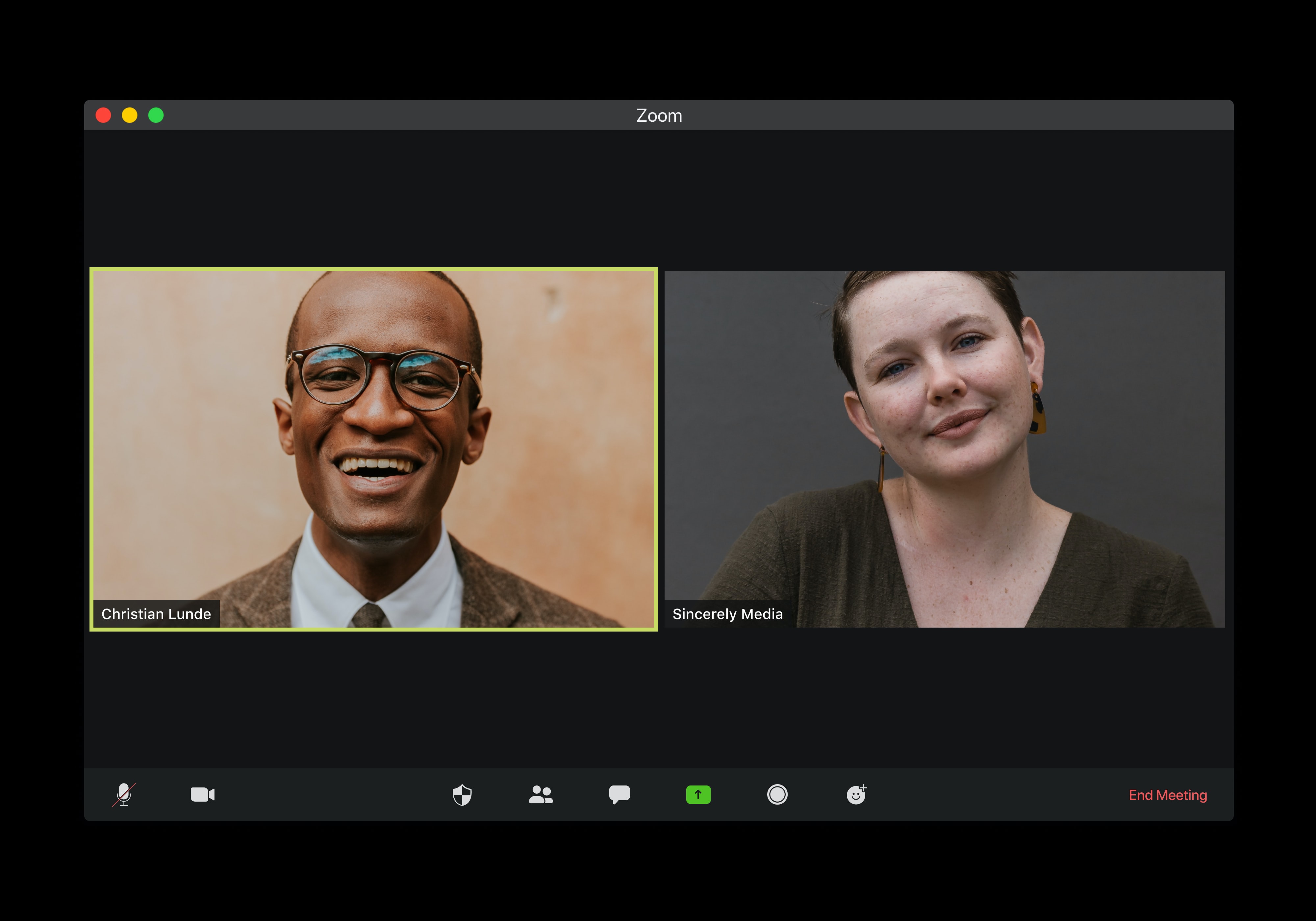 Zoom Video Conferencing (or Skype, GoToMeeting, Microsoft Teams..the options are endless)..Before the pandemic, some people had never heard of or used Zoom. Consider it the new normal now. This part of the candidate interview process is not going to go away any time soon, and will likely be here to stay.
We're still living in a pandemic. But the hiring must go on—fingers crossed—which means many of us will be subjected to virtual job interviews. It's just one more aspect of remote work, right? Wrong. On the contrary, an interview conducted via video call requires just as much effort as an in-person one, if not more, especially if you want your virtual "conversation" to go smoothly. We asked a handful of experts to share their advice for the best ways to prep.
Check out what the people at the website PureWow said on the topic:
THE FIRST THING YOU SHOULD DO IS TEST YOUR INTERNET SPEED
All four of the career experts I spoke with said this is priority #1: You need to be sure you've got a non-pixelated connection. (Fast.com is a quick and easy way to test your speed.) If you need more bandwidth, it's worth calling your service provider to upgrade—even temporarily—to be sure your interview goes off without a hitch. Other workarounds? You could switch from WiFi to a wired Ethernet connection, which will improve your speed. Or you could disconnect unnecessary devices from the internet. "The average home has 11 devices connected to the internet at a given time, which puts stress on your internet speed," says Ashley Stahl, career expert for personal finance site SoFi. On the day of the interview, turn some of those—say, your child's WiFi-only tablet or your Amazon Alexa device—off. (No WiFi option? You could also use your phone as an internet hotspot.)
BUT ALSO CHECK YOUR COMPUTER'S CHARGE
This seems like a no-brainer, but can you imagine logging on right before your interview and seeing a battery at 15 percent? Eep. "Ensure your device is fully charged and check the audio ahead of time," says Vicki Salemi, career expert for Monster.com. For example, if you're using wireless headphones like Airpods, they'll need to be charged as well.
PLAN A 'DRESS REHEARSAL' TO TEST YOUR SETUP
It's tempting to assume, Cool, I've got the Zoom link. All I have to do is click to log in. Instead, it's smart to test drive your set up. "Practice, practice, practice—both with technology, your environment and for the interview itself," says Salemi. "Ask a friend to dial in and get feedback on the lighting, the audio, video quality and the height of your device. The camera should ideally be at eye level, so you want to check for that." Myka Meier, author of Business Etiquette Made Easy, agrees: "As soon as you get that meeting invite, google the platform or even take an online tutorial about how to navigate the site before your big day. You should be aware of how to mute and unmute yourself, how to turn on the video function and how to end a call, so there aren't any awkward moments."
AND WEAR WHAT YOU WOULD FOR A FACE-TO-FACE CHAT
In other words, dress to impress—from head to toe. Pay no attention to the fact that they likely won't see your lower half. "Wear a traditional interview suit if that feels appropriate for the profession and get primped the way you would for an interview in person," says Salemi. "Also, aim for solid colors rather than prints because stripes and other patterns could look distracting on camera."
CHECK YOUR BACKGROUND
No, you don't have to (and shouldn't) upload a fake photo backdrop for the call. Instead, find a quiet and clutter-free place in your home with minimal distractions. "Ask yourself, 'What are the titles of the books behind you on the bookshelf?' 'What is the small print on the poster hanging on your wall?' You may be used to your background and forget there may be less than appropriate material in your shot," says Meier.
AND YOUR LIGHTING
It may be worth investing in an inexpensive ring lamp (like this option) or simple lamps so your face is well-lit and shadow-free, says Salemi. Bottom line: Light should be in front of your face and not behind you, which will leave you silhouetted on-screen. And if you can't achieve a great lighting setup, remember that natural light is best—so face a window if possible.
UPDATE YOUR ARRIVAL TIME
Per Meier, "With in-person interviews, I always recommend arriving ten minutes before the start time. However, with virtual interviews, you should be online and logged in so that you're ready to request access to the room about three to five minutes ahead of your scheduled interview time." If you ask to enter any earlier, you're taking a chance that the person interviewing you is already there and is simply using the time to prepare for your chat, says Meier. "You don't want to rush them to begin," she explains.
HAVE A PLAN FOR INTERRUPTIONS
Sure, we're all working remotely at the present time, which means distractions abound, but a job interview is the one time you don't want to be interrupted. "Lock the door if you have to," says Diane Baranello, a New York City-based career coach. "Don't allow distractions like a family member, dog or child to enter the room while you're being interviewed." The same goes for street noise. "If there's noise, like sirens, coming into your space, close the window. Every minute of the interview is precious time for making the best possible impression," Baranello adds. No childcare? Tap a neighbor who's been quarantining for help or, worst case, it's a-OK to rely on a screen if you need it.
DON'T FORGET: EYES ON THE CAMERA
It's the same as in-person interviews: Eye contact is key. But with a virtual interview, it can be tough to know where to look (and distracting if your face also appears). "Make sure when you are answering a question or speaking, you are not looking down at yourself on the screen but looking either at the person or directly into the camera lens," says Meier. This is another reason you want the camera lens to be eye level. "Even if you have to stack your laptop on top of a few books, it makes it so you never appear to be looking down." Stahl has another suggestion: "Consider taping something—say, a Post-It note with eyes—just above your camera lens as a reminder to always look at the camera."
Happy virtual interviewing. We're here to help!
TELL US ABOUT THE JOBS OR TALENT YOU'RE LOOKING FOR. Get in touch with us today!
We're Always
Available To You
By Phone. Online. Or In Person Want to discuss how we can serve your recruiting needs – and start achieving more of your company's goals?
Contact Us Today