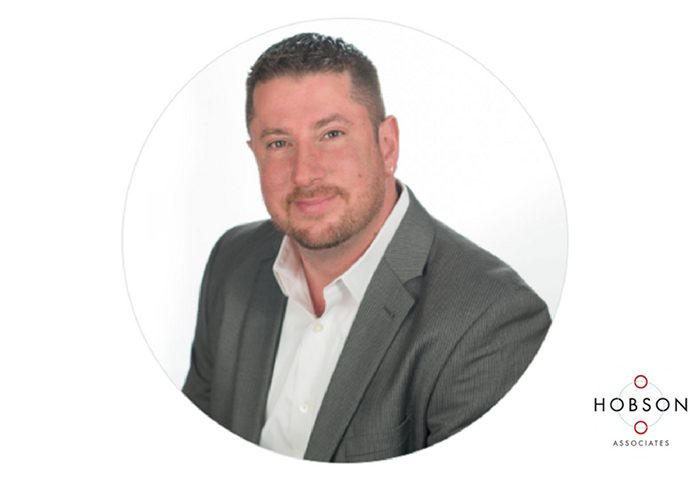 The team at Hobson Associates is proud to announce that Larry Botelle, CPC, has been promoted to Senior Partnership.
Since joining Hobson in 2004, Larry has been instrumental in the success of the Technology team. His expertise lies in the recruitment of both federal and commercial software sales executives, management talent and sales engineers. Larry received the 2005 Rookie of the Year award for producing the most revenue in his class and since then has consistently been in the Top Five in billings. He is also involved with various organizational and mentorship responsibilities.
Larry approaches a prospective candidate with a high level of professionalism, integrity, knowledge, and energy about the position. Candidates often mention how impressed they are by his knowledge, and this approach allows him to attract and deliver excellent passive talent to his clients. He brings the lethally effective combination of exceptional networker and fearless cold caller to deliver results.
Prior to joining Hobson Associates in 2004, Larry began his professional recruiting career with RJS Associates and quickly became a leader in the IT/Software Department. Larry was Rookie of the Year in 2000 and IT Consultant of the Year in 2001. During his tenure with RJS, he received multiple client development awards for his dedication and performance with clients.
In 2001, Larry earned his Certified Personnel Consultant (CPC) designation. He also served on the board of the Connecticut Association of Personnel Services (CAPS) in 2006-2008. He's also served on the board of New England Association of Personnel Services (NEAPS) where he helped to coordinate a major conference for the recruiting industry.
Larry graduated from Teikyo Post University (now Post University) with a BS in Marketing.
Click here to get in touch with Larry or learn more.