It is with great pride and excitement that we announce the promotion of one of our top recruiters, Sr. Associate Jennifer Millea, to Equity Partner.
——————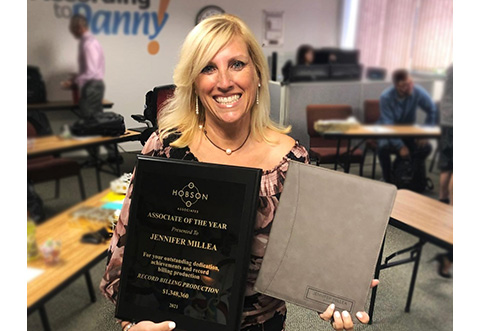 Jennifer Millea, previously a Senior Associate with the firm, specializes in working with companies and professionals in the Northeast (and beyond). Her focus is placing Direct Hire, Contract Staffing, and Temporary positions for cross-market disciplines— such as Accounting/Finance, Administrative and Specialized Professionals, Clinical Healthcare, and Manufacturing.
Jennifer prides herself in getting to know the wants and needs of her clients and developing long-lasting relationships. Jennifer joined Hobson Associates after a successful career in sales. In 2016 she was named Hobson "Rookie of the Year" and also promoted to "Associate" status. In just under four years from the start of her recruiting career at Hobson, she generated over $1 million in total revenue, earning the title of "Senior Associate".
In September 2021 Jennifer made Hobson history- by producing the largest amount of client billings within a fiscal year (over $1.34 million), earning her "Associate of the Year" and also being promoted to Equity Partner.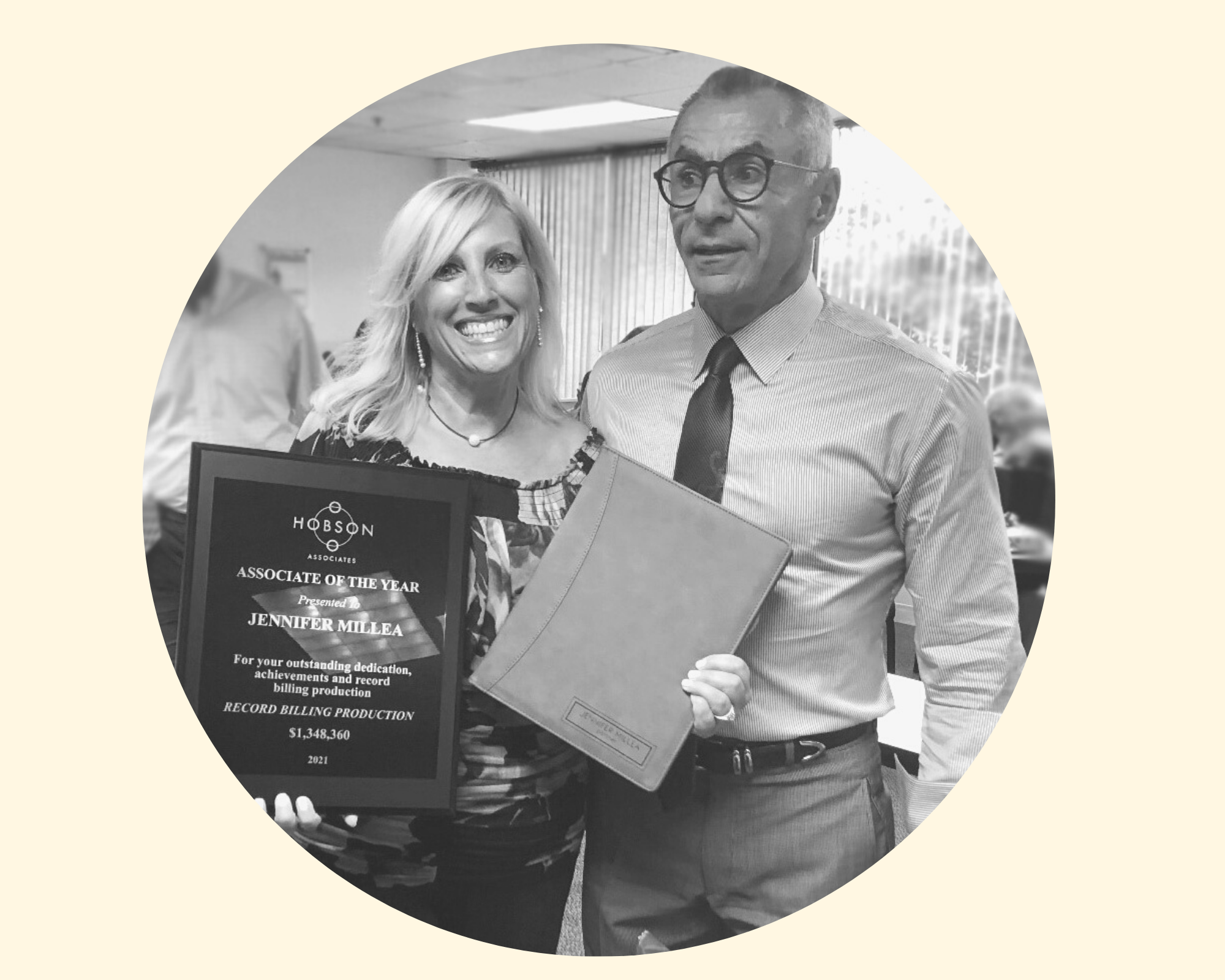 Jennifer has a B.A. in Legal Studies from Quinnipiac College. She loves being involved in her local community and is a Board Member of the Cheshire Chamber of Commerce. In 2021, Jennifer was named the Chamber's "Member of the Year".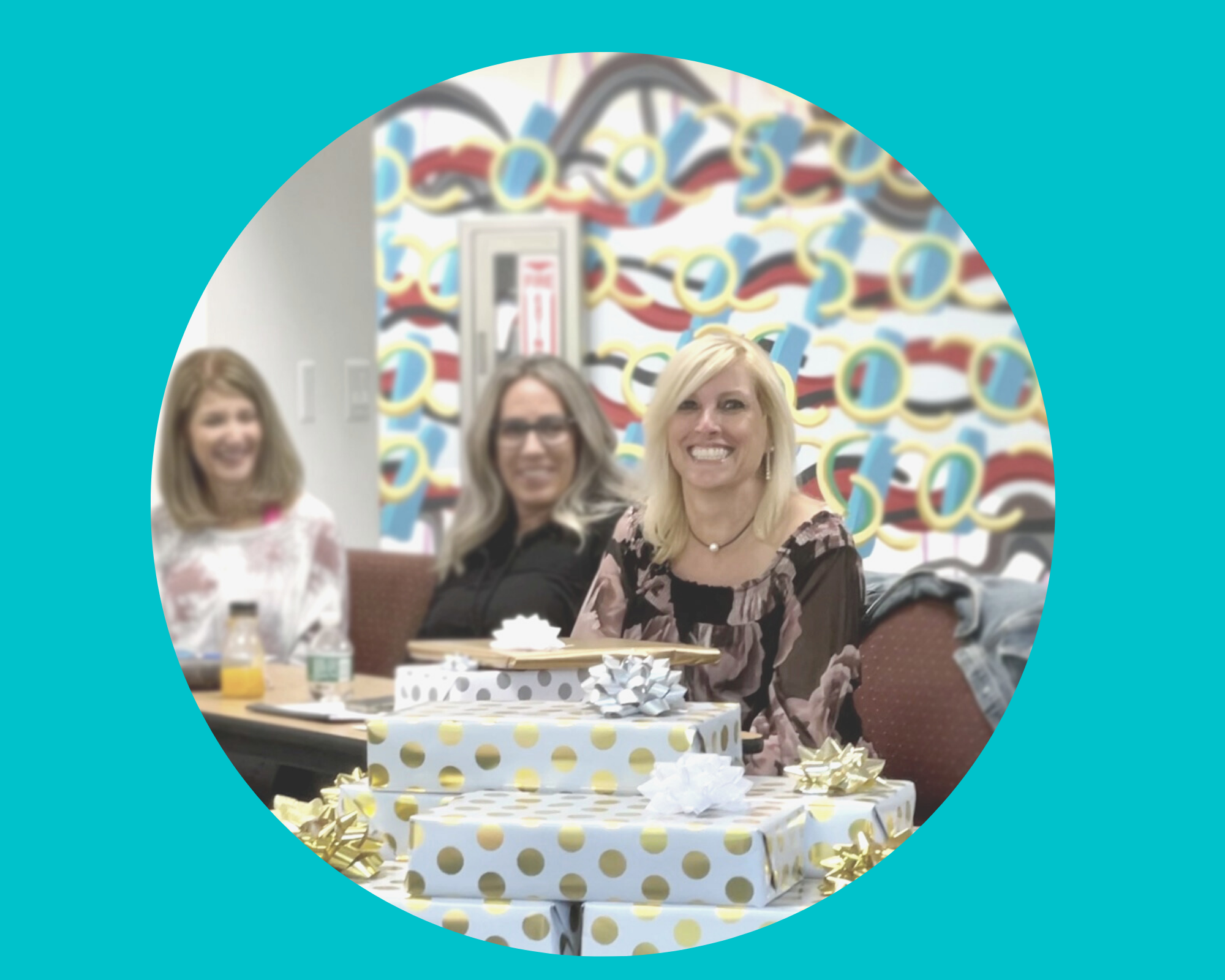 "Jennifer is an exceptional member of the Hobson team, and we congratulate her on her incredible accomplishments", commented Danny Cahill, President of Hobson Associates.